Are you a person with a refugee or migration background?
Whether you want to develop your own business or social initiative, or you want to get the right tools and networking for your job search
CAPACITY IS THE RIGHT PLACE FOR YOU!
Capacity has developed an ENTREPRENEURSHIP Programme and a LABOUR MARKET INTEGRATION Programme to mitigate the long-term effects of socio-economic exclusion of refugees and migrants from the Swiss labour market.
Capacity's offering supports and empowers refugees and migrants to create a sustainable route to financial security and social inclusion for themselves and their dependents.
Which programme is the right one for you?
Discover each one of our programmes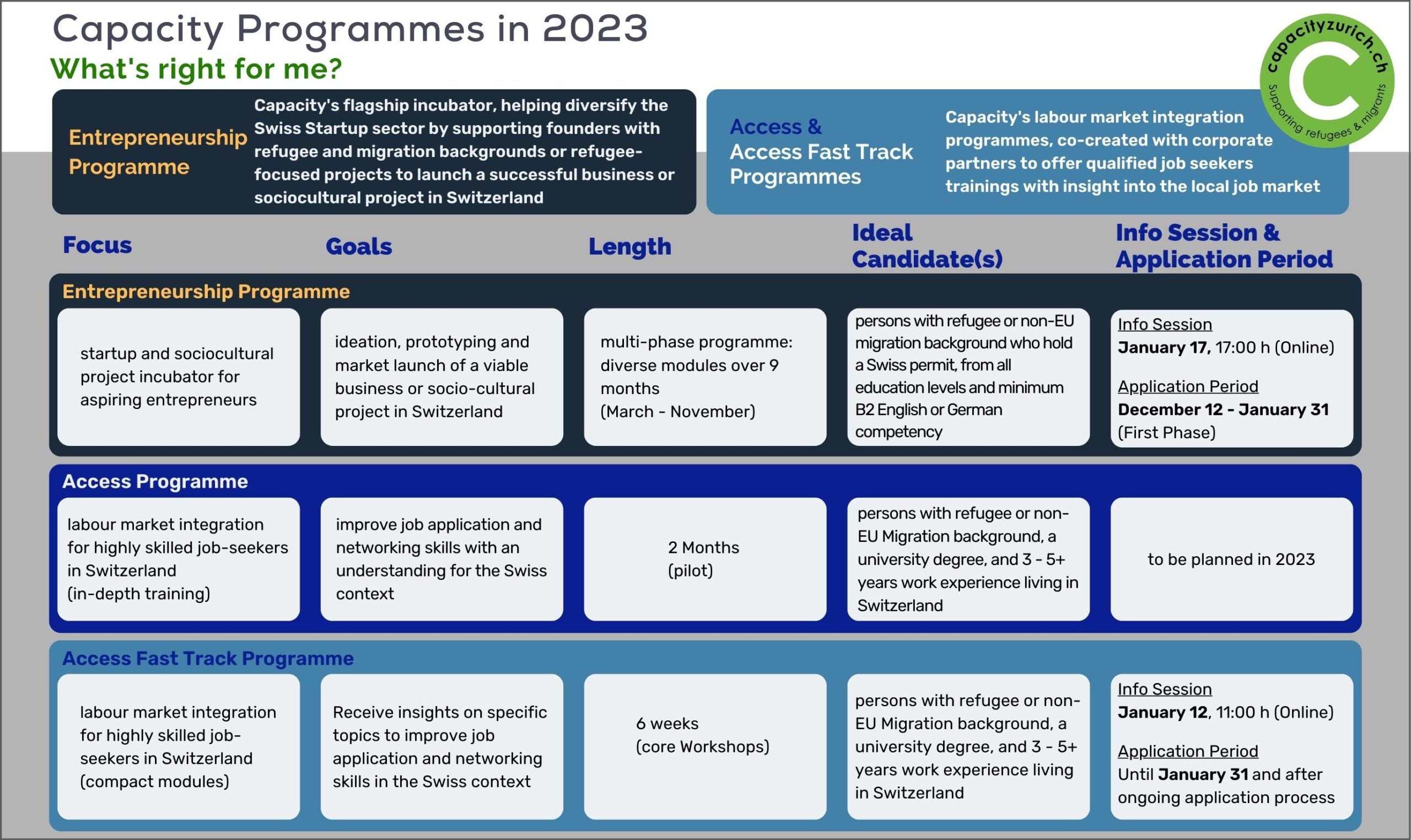 Start your business idea or social project as ENTREPRENEUR
Get the right tools and network for your job search with ACCESS (in-depth Training)
Get the right tools and network for your job search with ACCESS FAST TRACK (compact modules)