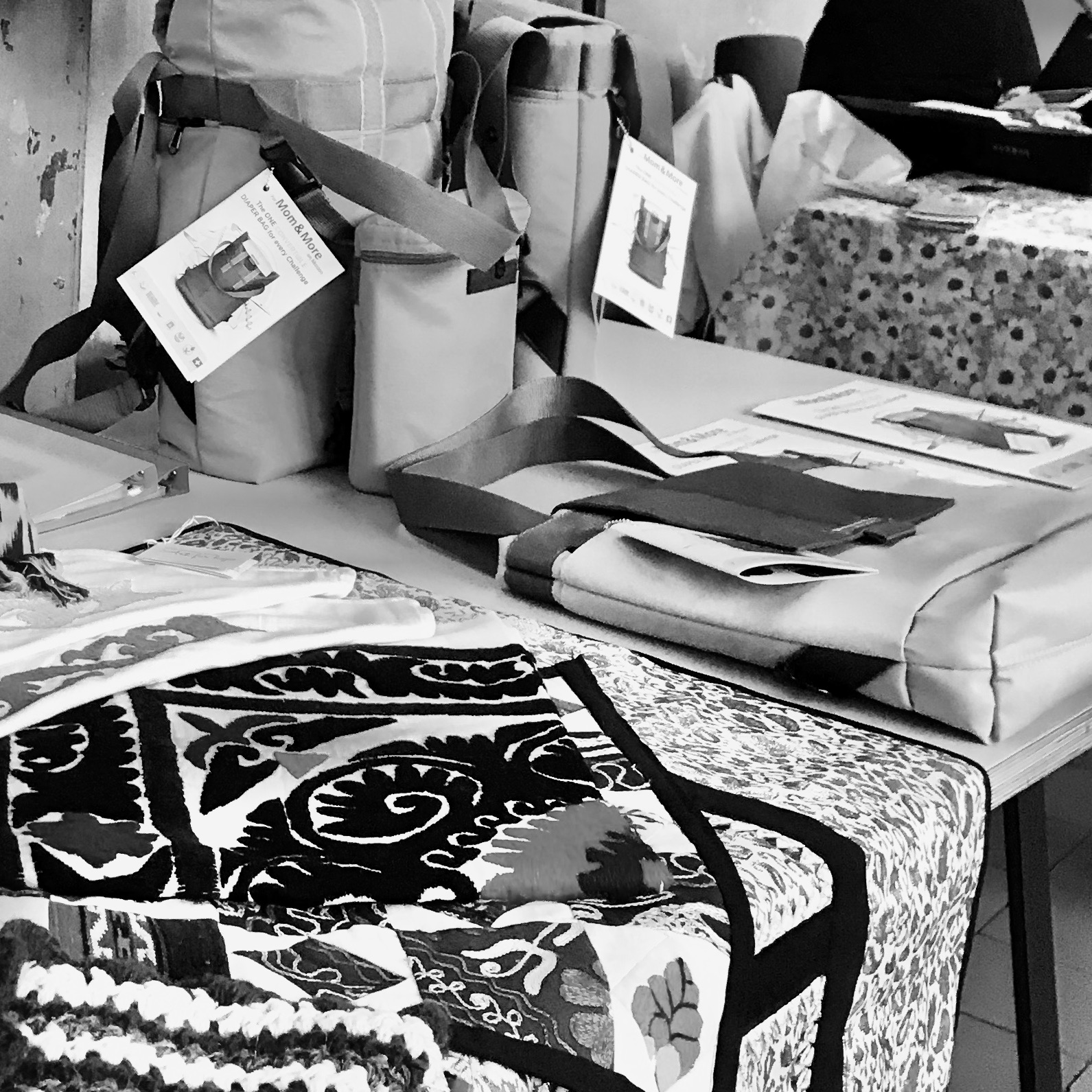 Fair Fashion & Design Projects
Click on each name to learn more about the project/entrepreneur.
Mariia Sitko – 2023
Eco-friendly workwear and clothes from hemp for sustainable consumption and societal value.
Snizhana Lotysh – 2023
A lingerie company producing with the perfect balance between style and comfort.
Michelle Carvajal – 2021
World unique crafts, embroidery, and textiles that embody the living history of the Andean region.
Medhanie Kidane – 2021
A platform where Eritrean and Ethiopian traditional dresses and items easily accessible.
Pamela Velasco – 2021
An online shop that sells unique and original items of textiles and handicrafts from vulnerable groups from Latin America.
Claudia Okoth – 2020
A creative African art and fashion business with an urban modern taste.
Elizabeth Weiersmüller-Jatta – 2020
Sewing business and capacity training to people who can learn how to sew and eventually create a source of income in Gambia and Namibia.
Stayuman – 2019 Boost
Lifestyle brand aimed at fostering public awareness of social issues through contemporary art.
Verica Puzderliska Greuter – 2019 Boost
Art for Hope supports marginalized women through the development, production, and sale of handicrafts.
Nadia Steiner – 2019 Boost
Mehr als Mami the first modular diaper bag 26 in 1.
Dahiana Parra -2019 Boost
Dahian Velasquez Demi-Couture is a brand of wedding dresses designed in Switzerland, made in Colombia.
Ana Volfzon – 2019
An online platform that sells products crafted in Brazilian unprivileged communities.
Javid Atai – 2019
Sewing atelier and studio in Zurich.
Daniela Babjakova – 2019
Trees & Seas Green Products a platform for green products for daily use.
Anne Kubai – 2018
Fashionaid an online clothing store that works with various African designers bringing contemporary designs with bold Ankara prints to women worldwide.
Alla Povorozniuk – 2018
High quality sustainably produced clothing line with a minimalistic style engaging local designers and producers to empower the local European (Ukrainian) community of designers and entrepreneurs.
Akim Tejan Cole – 2018
Blesseddressed Fashion creates clothes that connect and inspire people and continents, clothes that respect the environment and make a positive contribution to the fabric of our society.
Tashi Lama – 2017
Thank God it's Fair Wear (TGIFW) a fair-fashion label that brings together Swiss and Nepalese design with Nepalese business development creating jobs for women in Nepal.
Zouher Adwan – 2017
WeAreTheSouk an online, socially responsible platform that celebrates craftsmanship through contemporary design reviving Syrian and Middle Eastern artistic heritages.
Viktoria Dzhamgarova – 2016
Handmade Mania Crochet toys.
Emilce Gubser – 2016
Amunemi upcycled leather bags.