Olga Shults
2019 Entrepreneur
LinguaAcademy
Olga is the founder of LinguaAcademy, an online language school which is created to provide an excellent opportunity for immigrants and refugees who relocate to Switzerland to master their competencies in European languages.
At LinguaAcademy the attractive language courses, free dictionaries/ books and a formula for effective language-learning contribute to the learners` successful and easy adaptation into Switzerland`s job market and local social settings.
The e-learning platform of LinguaAcademy provides unique communicative, lingo-cultural and coaching services to students and enables them to learn languages efficiently within a considerably short period of time and at competitive prices.
Contact info:
Mobile: +41 (0)76 584 8065 (WhatsApp, Viber)
E-mail: lolga1177@gmail.com
Website: http://linguaacademy.tilda.ws/
Facebook: https://www.facebook.com/mylinguaacademy/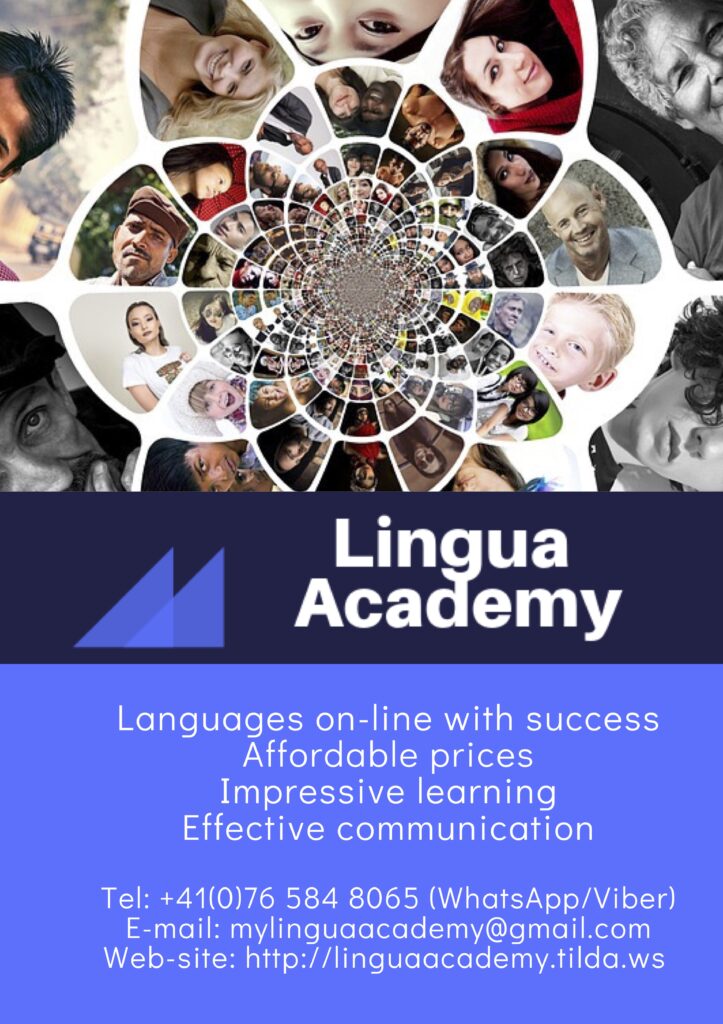 Facebook: My Lingua Academy