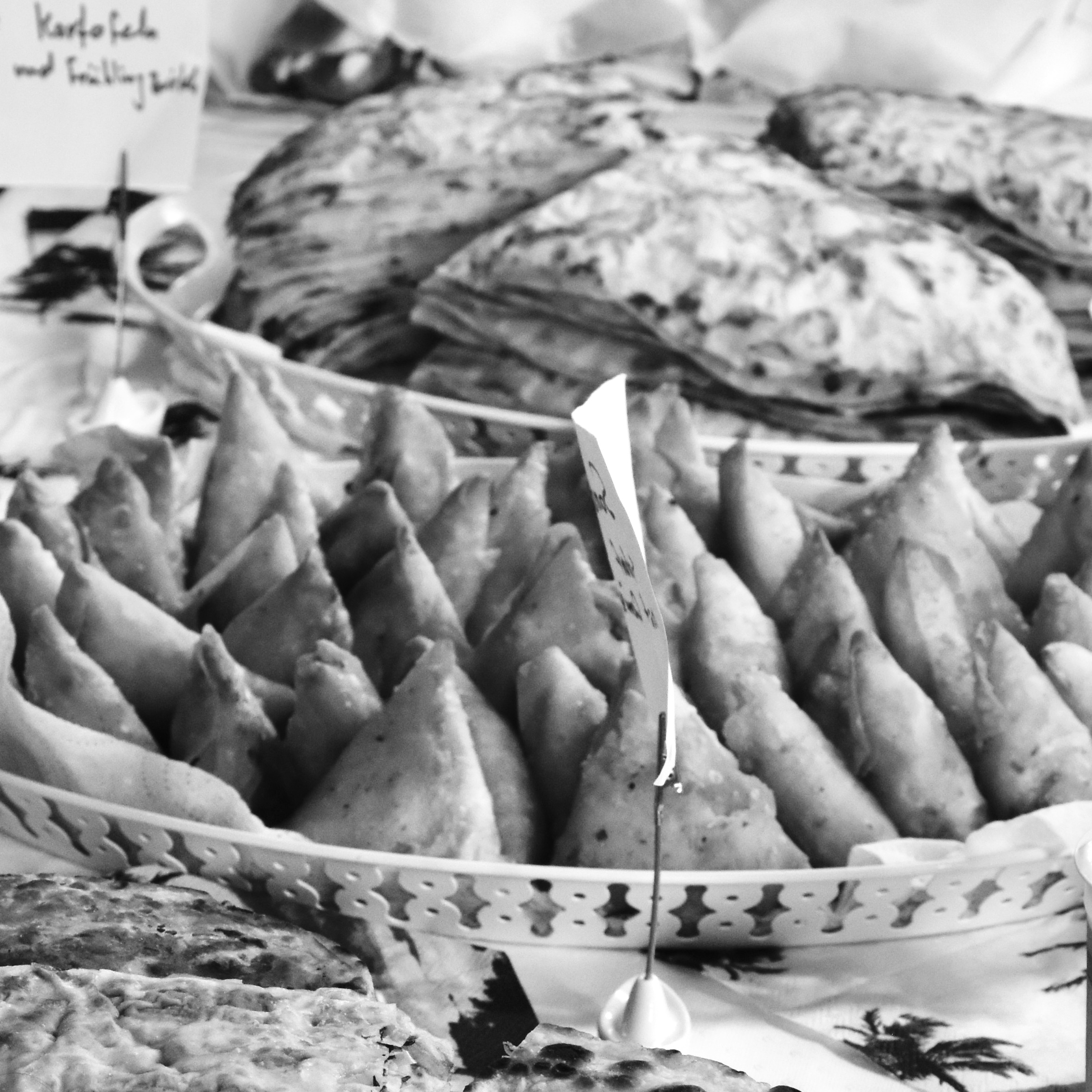 Foodpreneurs
Click on each name to learn more about the project/entrepreneur.
Anthony Bello – 2022
Plant-based exotic, delicious and healthy African food.
Aarfa Sharifi – 2022
Sustainable economic development for Afghan women who harvest and process saffron, to help enable their independence and peaceful perspectives.
Po Bunyapamai – 2022
With Ariya Nudeln, Po wants to offer the best taste, faithfully recreating the same noodle bowls often found in Bangkok's noodle restaurants.
Wajia Najafie – 2022
With her Mantus, Wajia wants to share this traditional afghan dish with Switzerland.
Alaa Alayoub – 2021
Catering of traditional Syrian food.
Sunrita Dutta – 2021
Indian Cooking classes online and live.
Khatere Heidari & Kira Jäger – 2020
An Afghan and Iranian food catering service complemented with a platform to share recipes and offer cooking courses run by refugees.
Irmak Bischof – 2020
A platform for community building through food, culture, and curiosity.
Elvira Lüthi – 2020
Boba drinks made only with all-natural ingredients.
Andualem Bekele – 2020
Takeaway shop with Ethiopian style burgers
Gilary Sonia Adriancen – 2020
Online market place for natural, environmentally friendly and fairly traded products.
Mábel Lara – 2020
Solidarisches Kaffee Projekt® supports coffee producers in indigenous communities and cooperatives in Colombia.
Kessara Chan – 2019
The Mamas' project is a socio-cultural initiative where a team of mums cooks once a week a four-course menu from their own country.
Jampa Dechen Jangma – 2018
Tibetan dumplings, made with meat or vegetarian ingredients.
Das Wohnzimmer – 2018
A cafe with fresh and locally sourced delicious food and desserts with a particular focus on healthy foods and snacks that are suitable for adults and children.

Ju Yeun Lee – 2018
Tal Gong Gan a creative space within the spirit of tea.
Sunita Kour – 2018
Time to Tea offering customised tea and quick bites.
Sylvester Elumba – 2018
Serves healthy and tasty dishes from sustainable products adding an African flavour to the Swiss cuisine.
Fariha Nasari – 2017
Catering stall selling Persian and Afghan foods.
Nafissa Saya – 2016
Nafissa's Kitchen, a catering company that specialises in Persian and Afghan food.