2019 | Capacity Mentions and News 
2019 Information Session | Capacity's information session 2019 edition is for potential entrepreneurs, coaches, mentors and volunteers! Become part of our Capacity Family and register here!
StartupTicker.ch – Incubation program tailored for entrepreneurs with refugee and migrant backgrounds by Ritah Ayebare Nyakato
Wicki Partners – Wicki Partners unterstützt Capacity Zurich
University of Zurich – Continuing Education Programs
European Union  and Edison Case Study – Capacity Mentoring Programme 
Euforia – Engagement Opportunities
2018 | Capacity Mentions and News 
International Organisation for Migration – Policy Guide on Entrepreneurship for Migrants and Refugees
eBay Foundation – eBay Foundation Announces the Winners of the Global Give
Bilanz – Digital Shapers on the DoGooder Category
Le Temps – Bienfaiteurs
UNCTAD – Entrepreneurship offers key to inclusion for migrants and refugees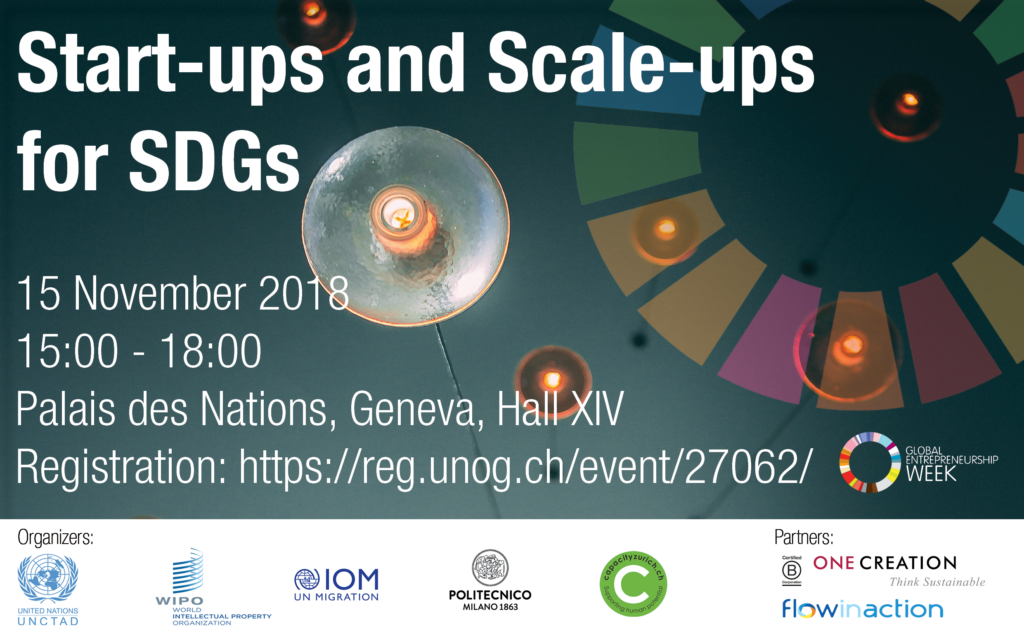 Giving Women – Meet Capacity: "How can you empower refugee and migrant entrepreneurs in Switzerland?"
TELL Africans – Speaking With The Representatives From Capacity Zurich, An NGO That Help Refugees & Migrants To Start Their Own Business
Collaboratio Helvetica – Portraits of the Mind 
University of St. Gallen (EVOLVE) – Entrepreneurship as an alternative form of income and purpose for refugees and migrants in Switzerland
ChangeHackers – On being an accidental entrepreneur
Room To Read – The power of learning
Intercultural Education Hong Kong – International conference on social innovation and volunteerism
2017 | Capacity Mentions and News 
Pepshot – #BeBoldForChange – How Emily Elsner Helps People Reach Their Potential
Limmattaler Zeitung – Wie eine Zürcher Organisation Flüchtlingen hilft, auf dem Arbeitsmarkt Fuss zu fassen
Ron Orp – Capacity Zurich| Entrepreneurship support for people with migrant or refugee experience
GreenBuzz – How can companies work with persons with refugee or migrant background?
Migros Kulturprozent – Caring Communities 
Tsri – 10 Zürcher Projekte, bei denen du dich engagieren kannst
2016 | Capacity Mentions and News 
Impact Hub Zurich – Capacity Zurich | Zurich's first Entrepreneurship Mentoring Programme for Refugees and Migrants
Ecloo – Beyond Charity: Refugees, Migrants and Entrepreneurship
Cablex – We support Capacity Initiative
20 Minuten – Zürcher Start-up
Thanks a lot for everything! I cannot explain you how excited I am that I got to know the Capacity Team. The kindness, support and all the encouragement you give means a lot to me and to all of us. It has been a life changing experience!

Kebede

Mentee 2017
This programme has been wonderful. Special thanks to the presenters, mentors and mentees ?

Zouher

Mentee 2017
Thank you, again dear Capacity Team, for the wonderful workshops and for presenting us with such an amazing platform to learn.

Tashi

Mentee 2017
I have never worked in an environment that represents such a safe space for all, irrespective of nationality, ethnicity, gender, sex, sexual orientation, socio-economic or migratory status. Capacity is a space for everybody to shine."

Valentina

Community Manager
Concrete knowledge transfer; wonderful team

Isabel

Architecture for Refugees
It was really wonderful and highly valuable! Thanks a million, to Capacity team, Mentors, Presenters and Startups!

Vaida

Mentee 2017